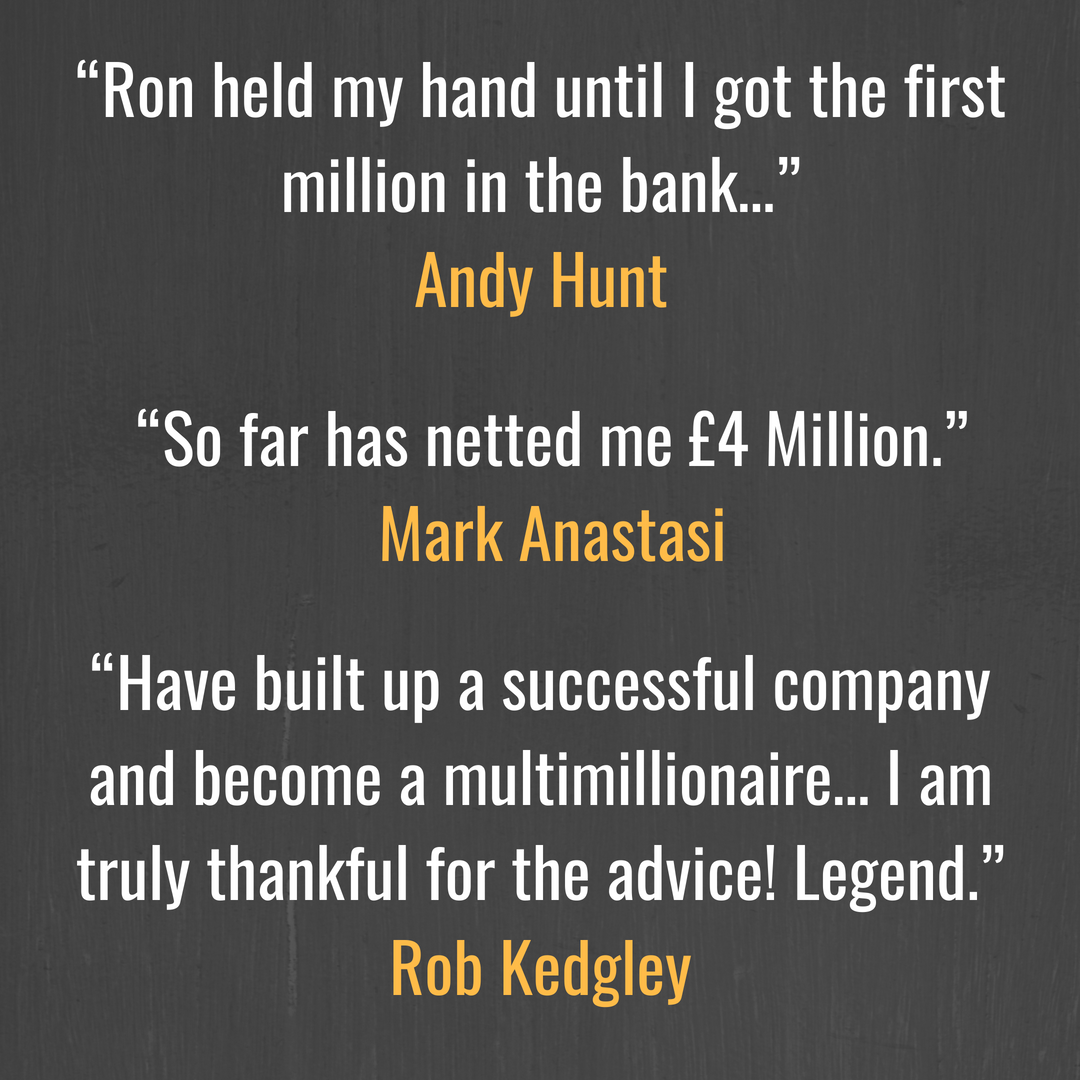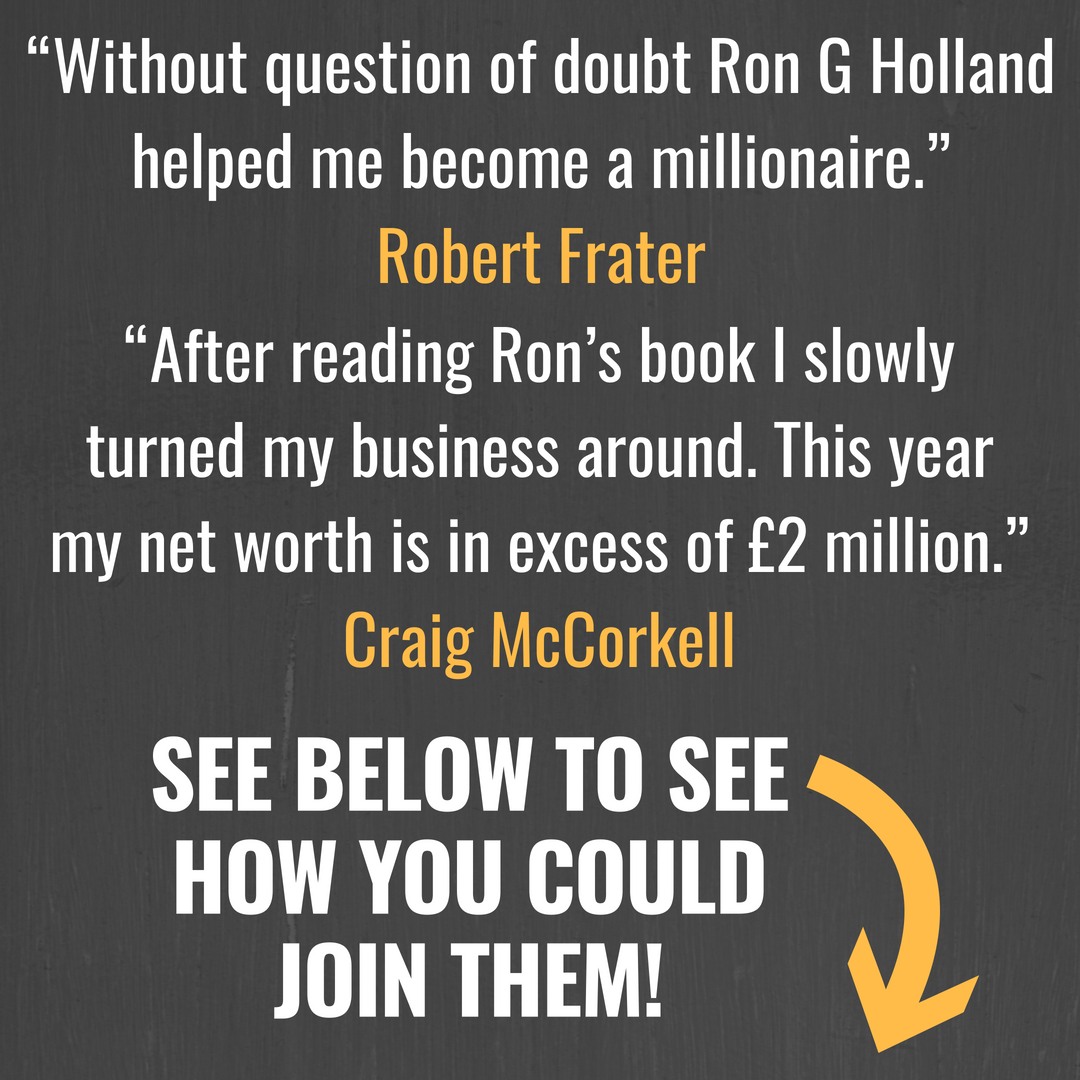 Ron G Holland's
CASH FLOW MAGIC
Formula

The REAL Secrets Of Multiple Streams Of Easy Income In 2018 And Beyond…

And here's one of the them: Most folk are too busy firefighting, to make any real money…
Dear Streetwise Customer,

Yada, Yada, Yada, Blah, Blah, Blah, Gobbledegook, Gobbledegook.…no matter what super-duper headline I contrive, you will no doubt have heard it all before…no matter what I tell you!
BUT WAIT…
This is immensely special, very different and unbelievably exciting! You must have heard of the
Legendary Business & Mind-Power Guru
Ron G Holland…
In effect, RGH is a copy-writers dream. Certainly, with most products, a copy-writer will have to rack his brains to come up with a plausible story to put it in the best possible light. Here we just have to tell the story as it is – mind blowing and exciting as it frequently is.
Ron G Holland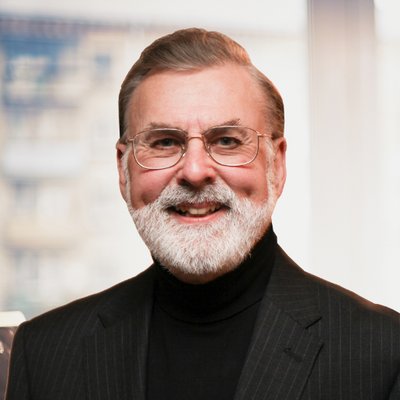 Bestselling author, first published 1977
Ron is the author of many incredible bestselling business and self-help books, audio and video programs including; Million Dollar Pay Day, Talk & Grow Rich, Debt Free with Financial Kung Fu, Turbo Success, The Twenty Two Immutable Laws of Network Marketing and The Millionaire Within, to mention just a few. Talk & Grow Rich (1981) was the first book ever to introduce NLP into the mainstream of business and sales. He has been portrayed on the front cover of many prestigious business magazines and has been described as, '…The Business Guru who practices what he preaches', 'The Entrepreneurs Entrepreneur', 'King Millionaire Maker', 'The Juggernaut' and 'The Jedi Master of Wealth Creation'.
Forty years of accolades, spanning six decades
We could add many more testimonials of our own, but with over forty years of accolades, most of which needs to be said has been said already, but here is one more, of our own: "RGH is the only person we know, that has had self-help bestsellers in mail order, bookstores and online and it's easy to see why! He over-delivers every single time. He has brought out cutting edge self-help products every decade for the past six decades. As far as we are concerned he is unrivalled in the world of self-help and personal development - no one else comes even close, in the UK or USA. Ron G Holland is one of the most astute, Streetwise people we have ever had the pleasure of meeting."
"….QUITE POSSIBLY THE VERY GREATEST BUSINESS AND SELF-DEVELOPMENT GURU IN BRITAIN…"
Fleet Street Publishing
Oh, by the way, something else needs to be said, Ron is not just a world-renowned business guru but is arguably the world's leading Mind Power Guru. This will prove to be extremely important to YOU, because as Ron will reveal, mind-set and mind power win over business acumen - every single time.
THE UK's KING MILLIONAIRE MAKER
Super Guru Ron has helped create numerous millionaires, multi-millionaires, world champions, gold medallists and big success stories. He has helped raise millions for many start-up and early-stage companies and over forty years has received thousands of testimonials, here's a handful:
Mark Anastasi
"Thank you Ron! Thanks to your help, 'The Laptop Millionaire' has become a New York Times best seller! Already many 'doors' are opening in the USA, including seminar invitations, TV and radio interviews, and even the possibility of doing an infomercial. So far book has netted me $4million. Exciting times! Thank you again. Warm regards, Mark Anastasi" – The Laptop Millionaire.
"Ron Raised £500,000 for Urban Maps. Bloody Magic!" Mike Jones.
"Ron held my hand until I got the first million in the bank and I am now a multi-millionaire with international homes around the world." - Andy Hunt
"I read the manual over and over and took it everywhere I went (like a Talisman). I went into business with an associate and have built up a successful company and become a multimillionaire. It has not been easy and we made big mistakes and got ripped off a few times but I still remember so many of your principles and I'm truly thankful for the advice! Legend - Much Respect!" - Rob Kedgley
"Ron helped us raise over £500,000 for our Crash Test Munkii business. Incredible. Highly recommended" - Darrell Matt
Robert Frater
"Without question of a doubt Ron G Holland helped me become a millionaire. I am Ron's greatest fan and now he is my personal mentor." - Robert Frater
"Ron Holland slashed our marketing costs by 50% and increased our closure rate by over 30% Phenomenal." Neil Murphy – Armchair Answercall
"After reading Ron's book I slowly turned my business around. This year my net worth is in excess of 2 million. This is the only book I read in my life, I would like to go to one of Ron G Holland's seminars and thank him in person." - Craig McCorkell
"Ron raised £2,000,000 for Optical Partners. Wouldn't hesitate to recommend him." Michael Kraftman
Mind-boggling stories go back nearly 50 years
Mike Chantry, one of our very close and dear associates, goes back with Ron for well over fifty years and has told us this incredible story many times. Mike remembers other lads the same age as Ron, in their early twenties; either walking, busing or cycling, whilst Ron was swanning around in his Aston Martin DB6, his Trans-Am that he had imported from the States or his brand new pick-up truck that he used in his bike business that he quickly grew into the largest chain of motorcycle shops in London, all in the mid-seventies. As well as his seven motorcycle shops, two furniture shops, a forty-bedroom hotel and mega business-consultancy practice – Ron doesn't tell too many folk, but he even owned one of the first sex toy businesses in London. Even in his very early twenties, Ron was tapping into an extraordinary, 'magical power' that has eluded most of us and for over forty years he's been generously sharing that knowledge.
Ron is not just a Wizard, but a true genius too!
Ron is a true genius at showing you EXACTLY what to do in order to create cash flow both on-line and off-line and MAKE BIG MONEY now – today!
Even if you have...
NO Ideas,
NO Business,
NO Resources!
And that's a Promise…
Ron G Holland's Cash Flow Magic Formula will leave you stunned. You'll be asking yourself, "Why didn't I think of that?"
Ron gives you a complete tool kit, step-by-step instructions that will allow you to immediately implement what you have learned – regardless of your personal situation, track record or lack of resources. This is the key because now, all excuses like, "I have no money to start with, no ideas, no premises, no track record" are all wiped out. Ron shows you in detail what to do next… and to start making serious money today – regardless of your current situation.
Without stealing Ron's thunder, I want to give you an exciting glimpse as to what you will discover in this incredible compendium of success secrets, "spells" and "incantations" of the...
Ron G Holland's CASH FLOW MAGIC Formula.
Ron breaks down problems into easy to handle bite size chunks
Ron breaks down the problem of creating cash flow and big money into a overcoming five curses, of which have to be broken. Of course, RGH not only articulates the curses, which he does extremely well, as you'd expect from a Wizard, but he gives a whole chapter of extremely pragmatic advice and also highly creative ideas and suggestions on how to destroy each curse. Follow his directions and you can't miss.
Allow me to give you just a flavour of what Ron's talking about...
Curse #1 – Bogged Down with Debt
A lot of folk end up in excruciatingly painful debt situations, often through no fault of their own. It's all too easy to invest in a business opportunity, or maybe three, only to have nothing work, no Return on Investment (ROI); yet along the way, rack up considerable credit card and other debilitating debts. Worse still, you can see that huge tracks of time and life have been absorbed and financially there is nothing to show for it. You probably thought that you'd be a lot further down the road than you are, but in actual fact, you may even have gone backwards. Additional problems may include; relationship breakups, mental and physical health issues, cancelled holidays, driving illegal cars, troubles with creditors and bailiffs, multiple embarrassing moments like not being able to pay your round at the bar, buy weekly groceries or pay utility bills.
Now here's the thing. Not only did Ron extract himself from a really bad debt situation over forty-five years ago, but he wrote a blockbuster bestseller about his painful experience and over the past forty years it has helped tens of thousands of folk across the globe, get out of debt and into big money. Now he shares secrets with you in Ron G Holland's CASH FLOW MAGIC Formula. You will learn how to:
Curse #2 – Stinking Thinking
Being negative, depressed, lacking motivation and having no 'Mojo' is not a good place to be – I know! Stinking Thinking is one the biggest curses of the twenty first century – if not the biggest. Perhaps the worst bit is the feeling of stupidity; embarrassment, lack of self-worth, inferiority complex and also feeling downright demoralised and de-motivated. It's not that you didn't try. That's the whole point, you did try; not once, but many times and nothing worked. When things don't work and you feel like a failure, desperate and lose your Mojo, this definitely has cumulative effect on your mind and things invariably go from bad to worse, and you've probably come to that conclusion yourself. In this curse of stinking thinking, you'll notice that your internal dialogue speeds up and you begin to talk to yourself at an ever-increasing speed about who ripped you off, exactly how you got ripped off and how you were lied to, in order that 'they' could relieve you of hard-earned cash.
In Ron G Holland's CASH FLOW MAGIC Formula. You will learn how to:
Unlock the BIGGEST secret in self-help…ever. It's awesome!



Develop prodigious, highly augmented output, of million pound ideas, solutions to problems, hunches and inspirations
We guarantee that Ron G Holland's CASH FLOW MAGIC Formula will reveal more 'magical secrets' about making money and mind power and will create more Eureka's, OMG moments and epiphanies than all the other materials that you have ever read - combined. There really are million-pound ideas on every single magical page.
Curse #3 – No Capital to Start Over
This curse reveals itself to others in multitudes of embarrassing ways. It's not just outward appearance; the car you do drive or don't drive, suit you wear, restaurants you frequent. It has to do more with the vibes and lack of self-confidence that you unwittingly emit.

In Ron G Holland's CASH FLOW MAGIC Formula. You will learn how to:
Get cash from ATMs

quite legally

with cards that aren't your own

We guarantee that Ron G Holland's CASH FLOW MAGIC Formula will reveal where to get start up cash especially if find yourself in position of having an idea or business, but no money to start the new venture. RGH is a guy who has raised millions for early-stage companies but he also knows sometimes raising money is absolutely impossible and the only way out is to invoke magical bootstrapping formula's that are guaranteed to succeed for you, every single time. You're now in the right place at the right time…
Curse #4 – No Customers, No Buyers, No Clients
No matter how positively and enthusiastically you enter your new business situation, very quickly it dawns on you; that selling the product, getting customers, signing networkers, driving traffic, attracting hits, getting clicks, conversions and getting folk to part with money, is not as easy or cheap, simple or straightforward as you were probably lead to believe. No Sir! Just the opposite in fact; it's all very difficult, expensive, time consuming and this painful curse delights in driving good honest folk into a state of despair; self-doubt, poverty and debt. It quickly turns every day, honest, would-be-entrepreneurs into quitters! It's this one major curse that keeps you grounded, stops you breaking free of financial gravity and monetary danger and often leads to a life that is boring, uneventful and often tragic.
In Ron G Holland's CASH FLOW MAGIC Formula. You will learn how to:
We guarantee that Ron G Holland's CASH FLOW MAGIC Formula will reveal that it is often much cheaper and most instances much easier to get thousands and thousands of customers rather than to attract them in ones and twos. Ron not only articulates how he has done this repeatedly, but more importantly shows in detail, every single step of the way, how you too can hold and wave the wand and invoke the same kind of magic – whether you're ready or not.
Curse #5 – No Biz-Opp Works for Me
After having invested so much time, money and mental energy into business opportunities and ideas that don't work, you probably know exactly what I mean. Nothing seems to work, no matter how hard you try. The guy at the top makes all the money; you pick up the tab and end up in debt – and it happens time over. The curse is a particularly nasty one, because it means that every time you try to start a new business idea, you do it with more trepidation, less self-confidence and Chutzpa and certainly less capital. This curse frequently leaves you drained of all resources, frustrated, tired and often bitter, with all the wind knocked from your sails. The curse has the soul-destroying habit of continually leading you away, dare I say - dragging you away, from your true destiny and calling.
In Ron G Holland's CASH FLOW MAGIC Formula. You will learn how to:
We guarantee that Ron G Holland's CASH FLOW MAGIC Formula is a bullet-proof and idiot-proof blueprint for creating your own life changing success stories. It is so simple, it can only be described as 'magical' because there is no other term that would do the secret formula justice. Once you start working with the powerful formula, you too will be thrown headlong into a vortex of success, money, cash flow and abundance. You will automagically invoke the Law of Attraction and start making incredible things happen in your life and business. You may have heard similar things before, but this time around it's authentic and the Cash Flow Wizard himself will hold your hand every step of the way until you break through financial gravity and beyond.
Super Guru Continues Connecting the Dots
The other major point is this, and I'm quite clear on it. Whereas many self-help and money-making formulas leave you with your tongue hanging out wanting for more but deliver no real answers or solutions; with RGH there is none of that. It's as though he has this invisible connection deep inside your brain and mind and he already knows, in detail, the problems that you face at a cellular level and he answers those questions with incredible articulation, each and every time. He connects the dots for you, in many instances before you realize the dots even need to be connected. That's a Wizards trick in its own right – and he does it over and over again.
RGH Cash Flow Wizard
A little more Wizardry & Magic that is revealed in, Ron G Holland's CASH FLOW MAGIC formula
How he filled seven empty motorcycle showrooms without outlaying a single penny. You can copy this secret for any business.

How he made his first mail order book a blockbuster bestseller. Incredible.

How he made profit margins go from 17% to 1017%. Real magic.

How he pulled in £400,000 in a single day on the Internet. There to be done today.

How he helps mentees come up with million-dollar ideas that actually work. Blow your mind!

How to live like a millionaire, without being a millionaire. Astonishing!

How he bought a property using none of his own money for £1.25 million and six months later got it revalued at £3.90 million. Creative financing.

How to snap yourself out of the soul-destroying hypnotic spell that says, "I can't do it!" You must do this!
Of course, I could go on and on. But if you want to bring cash flow, multiple streams of income and sustained success into your life and business AND buck the downward-trend you should go to the order page RIGHT NOW!
To place your order Click Here or call Streetwise Order Line on 01709 361819.

So Here's The Deal...
If you agree to send me a quick email telling me how much money you've made with Ron's system, I'll send you a copy for £47. You read that right - just £47…less than half of the next lowest price when the formula goes to the general public later in the year.

I hope you'll agree that £47 is a tiny amount to pay for this, but I don't want you to feel uneasy about this, or take a risk with it in any way. So it comes complete with a full lifetime money back guarantee.
UNPRECEDENTED LIFE–TIME MONEY BACK GUARANTEE
If you don't think Ron G Holland's CASH FLOW MAGIC formula is worth at least 1000 times what you paid. If you can't see how it would work for you, or if you don't like it for any reason whatsoever, just return it any time you like for a full unconditional, no questions asked refund of the purchase price.
With this Lifetime Money Back Guarantee, there's absolutely nothing to lose.
To place your order Click Here or call Streetwise Order Line on 01709 361819.
All the best,

John Harrison

"Just a quick word to say how much I enjoyed reading Cash Flow Magic by Ron G Holland. It was packed full of useful advice and suggestions. Well worth the very modest investment. Highly recommended."
R Snow – By Email
________________________________________________________
Streetwise Publications Ltd
Eden House, Genesis Park, Sheffield Rd, Rotherham, S60 1DX.
Tel: 01709 820033 | Fax: 01709 360611 | E-mail: admin@streetwisepublications.co.uk
Website: www.streetwisepublications.co.uk | Product List: www.streetwisenews.com/productlist
Streetwise Publications Ltd is a Registered Trade Mark.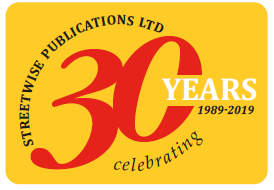 Company Registration No. 3041452. Registered in England and Wales.
Vat Reg No. 646 7893 79
Privacy Policy Notice: http://www.streetwisenews.com/gdpr/
Disclaimer: To the fullest extent permitted by law, Streetwise Publications are providing this written Material, its subsidiary elements and its contents on an 'as is' basis and make no (and expressly disclaim all) representations or warranties of any kind with respect to this material or its contents including, without limitation, advice and recommendations, warranties or merchantability and fitness for a particular purpose. The information is given for entertainment purposes only. In addition, Streetwise Publications do not represent or warrant that the information accessible via this material is accurate, complete or current. To the fullest extent permitted by law, neither Streetwise Publications or any of its affiliates, partners, directors, employees or other representatives will be liable for damages arising out of or in connection with the use of this material. This is a comprehensive limitation of liability that applies to all damages of any kind, including (without limitation) compensatory, direct, indirect or consequential damages, loss of data, income or profit, loss of or damage to property and claims of third parties.