18 Month Embargo Lifted On Our Hottest Ever Trading System!
Fully Updated And Improved Ready For 2015 And Now At Under Half The Regular Price!
"Why Do The Trading Gurus Hate This Genial Looking Fly Fisherman So Much?"

"Because He's Just Made All Their Expensive And Complex Systems Redundant And Now He Wants To Show You The Lazy Way To Rake In An Easy £77-£119 An Hour From The Financial Markets –Without Leaving Home!"
"From my original bank of £2,000 back in summer last year, I have withdrawn an incredible £38,000 in pure profit. I am confident I can continue to earn fantastic money and be here for my young children. This is much better than being totally stressed out, with no time for my kids, stuck on the M6 and forever battling to gain precious sales".

Janet Fry (former sales representative)
Dear Streetwise Customer,
You Can Call It Grumpy Old Man Syndrome If You Like...
But some days I just can't help getting wound up.
Sometimes it's when I'm stuck in a traffic jam. Or it might be when I don't catch the 'off' button on the remote control fast enough to miss the opening of Big Brother. Other times it's when I read about the latest nonsense the government are unloading on us….
But most of all (and I'll tell you exactly why in a moment) I go into irritation overdrive when I see so called experts making something that should be really simple ridiculously complicated.
And When Those Johnny-Come-Latelys Are Spouting Their Tubbish In My Field…Well You Don't Want To See The Consequences.
You see, I KNOW there's nothing hard or complicated about making big money in the financial markets. It's easy, and anyone of average intelligence can do it. Over the past 7 years I've proved it to hundreds of people, in a way that has totally transformed their lives…
Give Me Just A Few Minutes Of Your Valuable Time And I'll Prove It To You Too.
If you've ever yearned for the easy life… to work from home, escape the rat race and make an enviable living from your home computer screen, then this letter is for you.
Here's What It's All About…
My name is Ian Williams, and life wasn't always as easy for me as it is today. Don't get the wrong idea though. I was never broke, or anything like it. I had a good career in the city with a higher than average salary. But it got to the stage where I was working longer and longer hours in an increasingly cut-throat environment. It seemed like I was working harder and harder just to stand still.
Every Now And Then Though I'd Have This Crazy Idea…
What if I was to give up the daily two hour commute through horrible traffic, the long hours, the office politics, the staff responsibilities and all the rest of the crap which is part and parcel of corporate life…and start living the life I really wanted to live?
You see, when I was younger, I'd made my living (if you can call it that!) as a ski instructor. Yes, I was a ski bum - and I loved it. Being out in the fresh mountain air, getting paid for doing something you'd happily do for free. I'd long gone past the point where I wanted to live on a ski instructors wages, but as I sat in my stuffy office surrounded by grey people miserably going about their grey jobs, I couldn't help wondering whether there was a way I could go back to that kind of lifestyle…
But This Time With Money!
Like a lot of people, I dreamed about it but did nothing . And who knows, I may never have had the guts and gumption to take action if the decision hadn't been made for me. The meeting was both short and to the point…
My American employers were going to 'downsize' their European operation, and I was about to be made redundant.
That Had To Be The Scariest Day Of My Life And Yet The One Of Most Exciting! No More Excuses For Not Acting On My Crazy Idea. The Safety Net Had Been Whipped Away…
I simply HAD to get on with it. The only problem was that I didn't know what it was!!! I looked at all sorts of ideas and opportunities, but they all seemed to have something wrong with them…too difficult for a newcomer to get started, too much start up capital needed, too much competition, too much work involved…you know the sort of thing.
But I Kept Coming Back Again And Again To The Same Idea Over And Over Again. It Seemed To Solve All These Problems And Plenty More Besides...
You see, in the odd bit of spare time I had when I was a 'wage slave' I'd developed an interest in dabbling on the financial markets. It wasn't all plain sailing I can tell you. Sometimes I'd make good profits, but more often than not I ended up handing them back to the market. Just like most traders really.
But I stuck at it because I knew something pretty fundamental about trading. If and when I 'cracked it', the amount of money I made would never again depend on the hours I put in. It seemed like the perfect vehicle for achieving my goal of a great lifestyle…with money!

So When Redundancy Came I Looked At The Options And Decided To Give Trading My Full Attention
I approached the whole thing very methodically, and read every book I could find on the subject and even attended a few seminars and workshops. I learned a little here and there, but almost every expert and teacher made the same mistake…
They Made The Whole Thing Mind-Bogglingly Complex And Difficult To Understand!
In my own mind, I just couldn't make out why it had to be so dammed complicated. I mean, the markets can only go one of three ways…they go up, they go down or they stay the same. How could it be so difficult?
I Knew There Had To Be An Easy Way!
Remember, I was looking for something that would give me the money and the free time to live the life I wanted. I'd already had the money, but given up 'my life' to get it. Now I was 'free', I didn't want to do that again. All these systems and methods I was looking at would have me poring over statistics and charts for hours on end each day.
No Good. No Good At All.
So I resolved to figure out a new, better way…one that I could use for just an hour or so each day, but which would generate the sort of income I'd need to fund my new lifestyle.
So Did I Succeed?
Well I'd like to tell you there was a brilliant moment when I discovered 'the secret'. It would certainly make a good story wouldn't it.? But life isn't like that, or at least it wasn't for me.
No…for me, it was a bit like finding my way through a maze. There were plenty of wrong turns along the way and a lot of dead ends. While I was learning the route it seemed complicated and frustrating at times, but once I got to the middle, the mystery started to clear. And the more times I retraced my steps, the clearer it got.
Once I'd nailed down the very best route, it became like a well trodden path that I would follow blindfold. By sticking to that route, and refusing to deviate from it, it got so I could just go and take some easy money from the markets any time I felt like it.
The Financial And Lifestyle Rewards Were Massive…
Let me tell you a bit about my life now. I split my time between homes in Sweden and the French Alps and my fishing cottage up in Lapland. I'm sure you can figure out what those places have in common…the skiing and the fishing! In between times, I do a fair bit of exploring of some of the less well known corners of Europe.
Outside My Beautiful French Home
I don't drive to work, I don't employ anyone...and in general spend about an hour a day looking for new trades and monitoring existing ones. I work for about half an hour most evenings, and follow that up the next day...usually just before lunch...for another 30 minutes or so.
The rest of the day, depending on the season and the weather, it's skiing, mountain walks, fly fishing, eating out, travelling and generally enjoying the freedom to do what I want.
Another Hard Day At The Office
I work short hours for quite frankly, huge rewards, when I want, where I want, and only if I feel like it. Of all my possessions, my laptop and mobile phone are all I actually need to successfully run my business!
So Why The Heck Am I Writing To You Today?
It seems daft, even to me as I'm writing this, but I began to get a bit bored with the whole thing. You see I'd refined my system to the point where it was just so straightforward...so easy... that it was nigh impossible not to come out well ahead every month. There was no challenge.
I'd Got What I Wanted...The Lifestyle And The Money To
Fund It. But It Was All Too, Well...EASY!
So when an old friend asked if I'd teach my system to his eldest son who'd just dropped out of University, he couldn't have timed his move better. And then a few months later I passed on my system to another friend who had been forced to give up his job through an accident. He'd always wanted to trade for a living.
And That Was The Start Of It...
Because helping these two friends turn around their lives made me realise what was missing. It reminded me how much I love teaching, and rekindled all the old enjoyment of helping others succeed I used to get as a ski instructor.
I'd Done It Myself, I'd Helped Two Friends To Do It And So I Decided To Go To The Next Stage And Try To Help A Small Group Of Complete Strangers (Though They Wouldn't Stay Strangers For Long) To Do It Too...
But better than that, I wanted to teach them at a distance, from the comfort of their own homes...and with the firm commitment that if it didn't work, it wouldn't cost them a penny...
So a few years ago, I revealed the system to just under 100 Streetwise customers, and then once they were making money, released a further 100 places the following year..
How Did It Go?
Well here are comments from just a few of those early starters. You can read more elsewhere in this package of information. I don't think it's any exaggeration to say that it was a run-away success.


"I have withdrawn an incredible £38,000 in pure profit!"
- Janet Fry
"I've used your system for almost a year. It works! Thanks.
- Tom Guist
"Thank you once again for helping me become financially independent. I'm now making a pretty steady £1,500-£1,800 a month with no financial worries for the future."
- David Craig
"Not only do I feel relaxed and in complete control of my trading, but am looking at gains of 20% in just a few days. Trading doesn't need to be an overly complicated process."
- Ben Philpott

"It has enabled me to make consistent financial gains….£938 in the past 4 weeks."
- Jim Harriman

"I've been trading the markets since 2000 with varying degrees of success. I've been using your system since November and am up nearly £4k."
- David Butler

"I would like to thank you for your programme. It does work! I started using your system at the beginning of October and made 108% on my total portfolio."
- Felix Sanchez
"My account is now 80% up since January 1st"
- Roger Uglow
"Thank you for introducing me to something that casually earns me an additional £500.00 per calendar month minimum!
- Emmanuel Donaldson
Anyway, enough of blowing my own trumpet. The programme has a slam dunk success, but that's in the past. After a break of over two years, I'm going to do it all again - but even better!
I Intend To Work With Just 100 New People.

I just want to be clear on this, just so you know. I make my living by trading the financial markets. You'll be in no doubt about that when you see how little I charge compared to the other so called experts out there. I'm doing this because I love it. Yes, it needs to pay, but I can't and won't take on hundreds of new people. It would interfere with my own trading, and I can't have that…
So Once The Places Are Taken... That's It!
But if the information I have about you is correct, you could be just the right sort of person to take full advantage of this unusual opportunity.
Over the past few months I've been editing and improving the way I teach my trading systems. It was always the simplest and easiest method that anyone had seen, but thanks to a few 'tweaks' it's now better than ever. It's now broken down into a series of 'idiot proof' steps which anyone could follow and make easy money from. The end result is a brand new no-bull programme, presented on both paper and CD ROM which I've called...
'The Ian Williams Eztrade System'
It's a system that will empower you to rake in £77-£119 an hour…right from the off. Even if you're starting with just a few hundred pounds, you could be pulling in between £20,000 and £30,000 a year. If you have a few grand to invest, then six figure incomes…£100,000 a year and more are well within reach. I should know!
This programme will give you ownership of my complete trading system – the one that is changing lives - and you can have it within a couple of days.
You Won't Employ Anyone, Work For Anyone Or Be Beholden To Anyone. You Won't Manufacture Anything And You Won't Sell Anything. You'll Need Very Little In The Way Of Equipment And Be Free To Work And Travel When And Where You Please.
You won't need any financial knowledge or previous experience to make this work for you. Most of the people I've taught this so far didn't have any previous experience or knowledge. In fact, the more I think about it, that's probably an advantage because you set out without any preconceptions.
One of the huge advantages today, is the opportunity to work from wherever you want, whenever you want, however you want. The markets have no interest in your background, your religion, your sex, your colour, or any of the myriad of other perceived hang-ups that can often make people believe 'I can't do that'. I know that if you want to succeed as a financial trader, you CAN succeed as a financial trader, irrespective of any outside factors. There are no excuses!
You certainly don't need to know much about computers either. A basic ability to start one up and click a mouse is just about it. In fact, I was using the system I'll be teaching you well before computers became part of everyday life.
I Just Want To Re-Emphasise Why I Think You Should Take A Serious Look At This...


I Do Have To Work Sometimes
All you need to get started is a home computer, an internet connection and the willingness to push the button on the step by step instructions I'm going to give you.
In a nutshell, if you decide to join me, you'll learn everything you need to achieve complete financial freedom...and fast. You'll have the freedom to live where you want and to work from where you want - home or office - just as you wish….
The freedom to do as you choose, with no boss to report to, no-one to depend upon but yourself, and no discipline other than the most important one of all...the self discipline to learn and follow the simple rules and techniques I'm going to teach you.
Here's What You'll Get If You Apply To Join Me And Secure One Of The Places...
The first thing is the system package comprising materials both on paper and CD ROM. It's your personal blueprint for trading profits, and quite frankly, if you follow it's paint-by-numbers process, I honestly can't see where you could go wrong.
The Second Thing You'll Get Is Me!
When you join me, you get unlimited 12 months' FREE access to my email Mentoring Service. The system really is simple and easy to follow, but if you have any queries or problems, I'm on hand to personally guide you through them for the next 12 months.
PLUS - You'll also get 3 months' FREE subscription to my weekly WICS Report ('What Ian Can See') I publish this 40 times a year, usually on a Sunday, and it provides some great insights into what situations I'm currently looking at in the markets. It's your opportunity to 'tap' into my own personal analysis of what's happening ..as it happens..
And There's More…
Twice a week (once at the weekend and once mid week) I post audio visual files to a private website, giving more detail on the situations and opportunities I'm looking it. When you join me, I'll give you a password to access the site for 3 months. This is your opportunity to 'peak over my shoulder' as I go about selecting my trades. I can think of no better way to learn, than watching someone as they go about their work.
So How Much Is All This Going To Cost?
Well to be honest, I'm a little reluctant to tell you, not because it's expensive. In fact, quite the reverse!
You see, over the last couple of years, it seems like everyone who's ever placed so much as a couple of trades, has launched a course, system or programme. And they all seem to be sold for somewhere between £1,000 and £2,500.
Beats the M6 commute!

Perhaps You've Seen Them. Maybe You've Even Purchased One Or More?
Some of them are very good, (we'll draw a veil over the rest!) but they all over-complicate what should be a very simple process. In my not-so-humble opinion, my programme is head and shoulders above anything else out there. And the people I've taught so far, seem to agree.

So You'd Expect A Price To Match But You Won't Get One.
When the revised system goes on sale to the general public next year (minus the personal mentoring I'm reserving exclusively for Streetwise customers) it will be priced at £499...and it will be a bargain. Remember, this is information you can use to make thousands of pounds in clear profit for yourself - and starting right away. It's never been taught before, (other than by me to my students) and it's not available anywhere else.
Well I can't ski all year round!

But I Don't Want You To Pay £499...
You see you've already invested your hard earned money with my publishers, Streetwise Publications, and proved yourself to be the sort of 'switched on' person who can make full use of the information in my programme. Quite frankly, if you can't make this work, nobody can.

And That's Why I'm Keen For You To Be One Of The
New Intake Of 100 People On The Programme...
So I want to encourage you to take part by inviting you to join me at a fraction of the regular price -

just £197

! (That's over £300 discount on the usual price).
Whatever you do though, don't make the mistake of thinking that this isn't very bit as good (and a whole lot easier) than the programmes costing 10 times the price. If you're in any doubt at all about that, just look at the comments from people I've already worked with on this, throughout this letter.
But This Is Very Important...
Please understand that this offer is open to you, and you alone. It's not open to your friends or anyone else you know. My publishers will be checking all orders against their customer file and if you're not on the list, you don't get the deal!
Sorry if that seems harsh, but I want to give this the very best chance of success. This is sensational, up to the minute investment profit making information of the highest quality. I want it to go to the 'top guns' first. Everyone else can wait - and then pay the higher price!
And Here's Another Reason Why This Offer Is For You And You Alone...
Your Cast Iron 90 Day Profit Money Back Guarantee!
Send for the programme on approval, and use it without obligation for the next 90 days. Take advantage of my email mentoring service and receive my WICS Report each week. Try out some trades (or you could even 'dry trade' if you prefer) over the next 90 days.

If you fail to make at least ten times your programme fees

in the next three months by following my proven strategy, just write and tell me and

I'll refund your money in full.
I'm Going To Give You Every Help And Support But If For Any Reason It's Not Working For You Or You Don't Like It I Don't Deserve To Keep Your Money. Fair Enough?
To Receive Your Personal Copy Of 'The Ian Williams EzTrade System' On Approval CLICK HERE Or If You Prefer You Can Call My publishers Credit Card Hotline 24 Hours A Day On 01709 361819.
Either way, within the next few days you could be putting this hard hitting cutting-edge information to profit making work for you - one step ahead of the investment 'experts' and two steps ahead of the crowd!
I set out with a crazy idea – to have it all…the money and the free time to enjoy it to the full. For me that means unlimited time to ski, fish, and go walking and driving in the mountains. For you, it will probably be something else. But whatever it is, I can help you get it
Contrary To What Others May Tell You It's Easier Than You Think!
I look forward to hearing from you very soon, and despatching your system materials. I know you'll be absolutely delighted.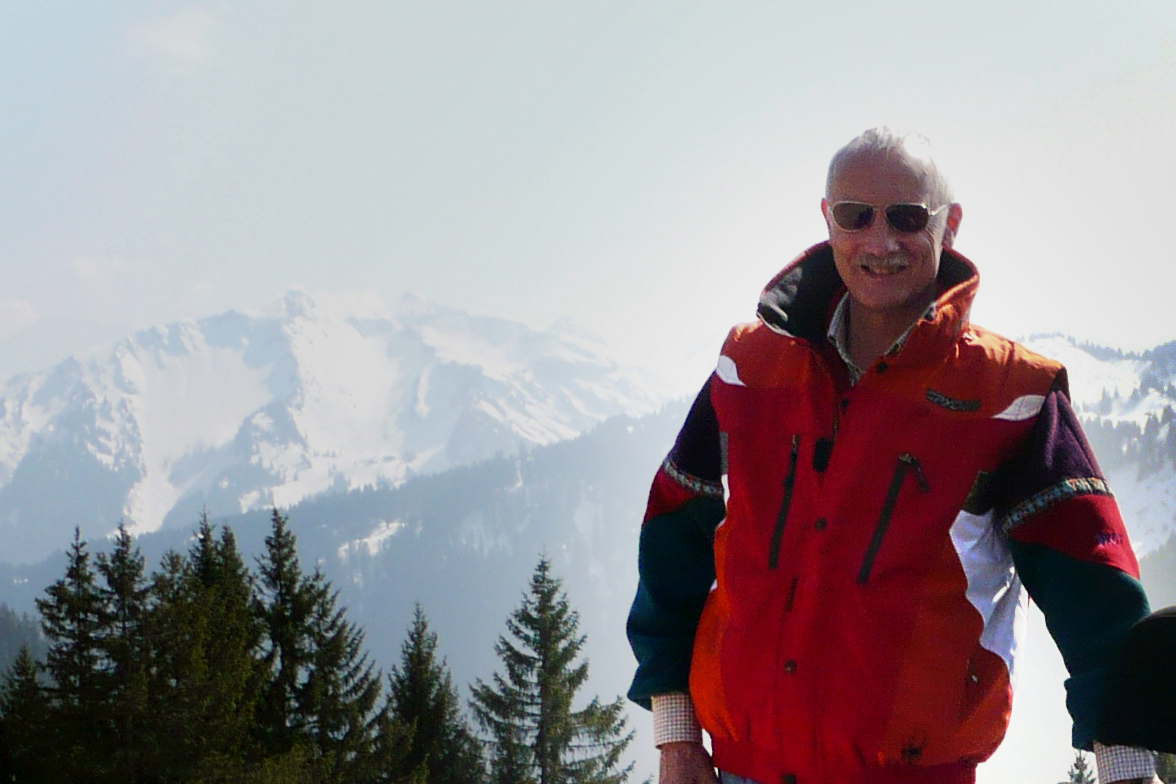 Very Best Wishes,



Ian Williams

PS Remember as a preferred Customer of Streetwise Publications, you qualify for a massive discount on the usual fee, leaving just £197 to pay...and remember you are fully covered by our 90 day money back guarantee...quite simply, if this doesn't work for you, it won't cost you a penny!
PPS My publishers tell me that the ratio of testimonials to customers is higher for my programme than anything they've ever sold in the last 25 years. And they're all unsolicited!

____________________________

Customer Comments*
"When I purchased your course, the thoughts in the back of my mind were - this is just going to be another useless manual by someone with another get rich quick scheme, and that I would simply return it and get my money back and then I would finally consider giving up trading for good. How wrong I was! Everything I've read in your course manual seems so simple and true. You have restored my confidence, and I can't thank you enough for that.. I know that if I apply your trading methodology then I can and will achieve my goals."
- Gary Fellows
"Reading your course has been a real bonus for me. It really was the best money I ever spent on advice. Thank you Ian."
- Howard Thomas
"Because I love trading, I buy every book and course I can find, but none come close to the easy, readable and thoroughly practical course you have created. If a serious student fails to understand what you teach in the programme, it's questionable whether they should enter the exciting world of trading at all."
- Ken Rivers
"It is refreshing and surprising to find the level of service that you offer. It's a great pity others don't follow your example. You deserve all the praise you get."
- David Connell
"The course is absolutely what I've been trying to find for years! Excellently written, set out in easy to follow stages and refreshingly without padding. With this at my elbow and your mentoring service at my ear I feel confident at last to start trading wisely - for which a million thanks!!"
- Christine
To Receive Your Personal Copy Of 'The Ian Williams EzTrade System' On Approval CLICK HERE Or If You Prefer You Can Call My publishers Credit Card Hotline 24 Hours A Day On 01709 361819.
________________________________________________________
Streetwise Publications Ltd
Eden House, Genesis Park, Sheffield Rd, Rotherham, S60 1DX.
Tel: 01709 820033 | Fax: 01709 360611 | E-mail: admin@streetwisepublications.co.uk
Website: www.streetwisepublications.co.uk | Product List: www.streetwisenews.com/productlist
Streetwise Publications Ltd is a Registered Trade Mark.

Company Registration No. 3041452. Registered in England and Wales.
Vat Reg No. 646 7893 79