"Most stock market gains are made while you're asleep."
How Stock Market Virgins
Cheat at Day Trading…
...And Wake Up To
£219 Tax-Free Each Morning
With this 'cheat-sheet', making
money in bed isn't only in
your dreams.
Dear Fellow Income Seeker,

On a grey winter morning, I stir in my bed to a sound outside the window: it's people driving to work, sloshing through the rain, like rats in a race with no finish line…

I could join them, but instead, I flop my hand out of the warm quilt, grab my phone from the dresser, and cast a lazy eye on the screen. The money is in my account once again, and it all happened while I slept. So I close my eyes, cuddle up to my wife, and dream about what I'll do with my day, after I finally decide to get up…

But, if I'm honest, it's also a bit embarrassing to make money this simply by just breaking the 'rules'. And, as I recently proved with a group of novice 'stock market virgins' that I took under my wing…

… You just follow a single-page, 1-2-3 step, idiot-proof 'cheat-sheet' that sets things up the night before, then let the magic happen overnight…

… automatically, while you're asleep in bed.
Doing it is EASY…
Seriously, I could teach a monkey to do this, but if you're happy with your income level I won't waste a second more of your time. But if you'd like a realistic way to drastically boost your income, or even RETIRE NOW, then I would be happy to share this secret with you, for reasons I'll explain...

I hope you find what I'm about to say refreshing and transparent because I'm actually going to tell you what I'm doing over the next few minutes, completely FREE OF CHARGE. Then you can decide if you want my further help or not. Please spare a few minutes, and I'll explain everything…
Sex, lies, and videotape…
"Get rich quick." "How to be a millionaire in a week."

Fed up with all that hot air? You and me both!

It's okay, I get it. I kissed a lot of frogs myself before I gave up listening to people who are flat broke and just trying to take advantage of others. My name is Jim Hunt, and I know you're sceptical right now, so thanks for reading on. And it's fine that you're sceptical because I'd like to give you so much PROOF you won't believe it, and some of the proof will be LIVE video recording.

For starters, here's a recent picture of my spread betting account (look at the number on bottom right for the total profit for that period):

Don't worry if you've never traded a single stock or haven't heard of spread betting before- this is especially for 'stock market virgins!' But you should know that spread betting makes all the gains tax-free.

As you can see above, that's my entire account- I'm not only cherry-picking the winners- I don't have to cherry-pick, because as you can see, they were all winners. The bottom line gain you can see there is £4,832, and I made that in no time.

How would YOU like to wake up to £4,832?

This is better than sex, and it comes just as naturally...

Okay, this kind of money isn't going to make you a millionaire overnight, BUT it could allow you to RETIRE TODAY. I hope you find all this transparency, honesty, and real proof refreshing.

I'm here to talk to you about a REALISTIC escape from the rat race. Something ANYBODY with half a brain and a few hundred quid can get started with immediately. Something that actually works…

When it comes to being sceptical, the biggest scammers out there aren't all those get-rich-quick peddlers who wear out your letterbox; the true bad guys are the people you entrust the most with your retirement: the big banks…
The dirty little secret of the slave master…
The greatest fear of banks is that you know their BIG SECRET…

And that secret is that you can retire TODAY, without them, because of the secret I'd like to share with you. Second, and worst of all for the banks, you're able to do this precisely because of their lousy performance when it comes to investing your money, as I'll explain. The system is deliberately set up so that you work yourself ragged and keep paying tax. Opt out of it now.

But don't take my word for it, just accept a logical truth:

If the population knew how to take retirement into their own hands, the banks' revenues would collapse. And so would the country because it gets 40% of its tax revenue from the banks selling the population financial services.

You see, like it or not, everyone's retirement dreams depend on the stock market. So why not use the stock market yourself for your own retirement, only on your terms and your schedule…
"It sure beats working for a living…"
And, as you may have heard, something called 'Day Trading' is the fastest way to make a consistent daily income from the stock market.

In case you didn't know, 'day trading' is where you make a trade and close it again, all within the same day. No waiting around for weeks or months, hoping for a profit; the aim is to make a quick, in-and-out trade in one day, every day.

It sure beats working for a living…!

There are several good reasons why so many people are attracted to day trading. If you know what to do, day trading has all these benefits…
The opportunity to make money any weekday you choose.



Very little time is spent actually trading because it usually happens within an hour. Then you get the rest of the day off!



You can do it anywhere you like, as long as you have an Internet connection. You could be on holiday by the pool, at home in your pyjamas, or secretly at work as you plan your escape from wage-slavery…!



It doesn't matter what the stock market is doing- up or down- because day traders can make money from stocks going up or down.

Because we're going for small amounts but often, the risk is relatively low. We're not going 'all in' and praying for the 'big one'; we're making steady but small amounts.



It's a tax-free living for virtually

ZERO WORK

!
Nice. But now it gets even better and even easier...

I've perfected a way of legally cheating at day trading, so that even a 'stock market virgin' can do it in bed while they sleep… it's that simple…
Pursuit of the ultimate fantasy…
Imagine pushing a few buttons before bedtime, and then waking up to an average of £219. And it all happened overnight, while you slept!

So how does it work…?

Well, any kind of stock trading system, especially a day trading system, is basically a gambling system. And that means we're betting that something will happen. Whether it's a horse winning a race or a certain stock moving in a certain direction, it basically all boils down to predicting something will happen, and then betting money on it, right…?

Therefore, the dream scenario of any gambler or trader is to KNOW the outcome of an event before the event begins, perhaps because you have privileged information. That's The Holy Grail, the fantasy...
Imagine knowing which horse was going to win a race before the race had started.

And likewise, imagine knowing which way a stock would go, the night BEFORE the market opened the next day…

Now, of course, I don't 100% know what will happen to a certain stock before the market opens, and anybody who tells you they do know is a liar. BUT you've seen an example of my spread betting statement, so you'd be forgiven for thinking I did know 100%...

So why am I getting such amazing results? The clue, dear reader, is in a single word I just repeated a few times above: "BEFORE"…

Imagine knowing which way a certain stock would go BEFORE the market opened…

That's how I'm cheating, and ANYBODY can copy me because it's now so simple…
How to cheat and get away with it…
Don't worry, this is 100% legal, but I am cheating at day trading.

So what do I mean by 'cheating'?

I mean that I'm breaking the 'rules' of day trading…

The rules of day trading are simple: you open and close a trade all within the same trading day. The stock market is open during office hours, and the idea is that that you're in and out all within a working day. That's it.

I'm not breaking any laws; I'm just breaking what day traders consider to be 'the rules'. They would say I'm cheating, but I don't care!

Before I knew how to cheat at this, I managed to turn a regular profit at day trading, so I thought I was one of the few day traders who actually knew what they were doing. Sure, it was a bit 'hit and miss'- win some, lose some- but the bottom line showed a decent profit.

For example, here's a few spread betting statements from those days when I won, which was about 60% of the time…
As I said, it was good money, but it did seem a bit frantic to always have one eye on the computer screen, watching these trades like a hawk…

I remember one day I was in the dentist's chair having a filling, when I felt a text buzz into my phone in my pocket. I knew that was an alert for a stock I needed to day trade with, so I had to jump out of the chair with cotton wool in my mouth and a damp bib hanging from my neck as I ran into the waiting room to make a call to my broker…!

Hmmm.

On that day I wondered if there was an easier way to make a living from day trading…

So I started some heavy research into this, making contact with everyone I knew… and it turned out that one of my old school friends had a job inside a large investment bank. We met for lunch at a wine bar in The City, and, after hearing about my research project, he discreetly passed me a secretive document that changed the way I day traded forever…

This document was being quietly circulated in the corridors of a large investment bank, and it exposed some shocking findings…
I was given a shocking file…
This is now all on record because a well-known stock market reporter later exposed this in October 2015 for MarketWatch with an article that sounded this headline:
"Most stock market gains are made while you sleep."
Here are some extracts from that article that you're welcome to check out for yourself:
According to Bespoke analyst George Pearkes, "The majority of gains have happened when the market wasn't trading… so if you are trying to enter and exit only when the market is open, you may be missing out."
How could a day trader take advantage of this information?
"By not buying at the market open every day," Pearkes said. "If you buy at the open, you are always buying high. So hold stocks overnight."
Translation: by the time that the stock market opens each morning, all the really big moves have taken shape overnight, and they happen the second the market opens, often when it's too late for a day trader to get in on the really juicy gains.

So the secret is to have your trade in place before the market opens- by getting in the evening before!

That's when the light bulb came on, and I saw a legal way to cheat at day trading- by breaking the rules. Even though I was making a steady profit, I now saw I could make a lot more money, and for doing less work, not more.

What's more, this was now going to be a LOT easier! Embarrassingly easy, actually…

It was then obvious to me that the secret to really cleaning up at day trading was to stop day trading, and to start sleeping.

At last. Now there truly was a way to make money in my sleep…
It all happens in bed…
It's really very simple now I'm not playing by the rules - I'm making more and doing less, way less. I still get all the benefits of day trading that I described a second ago, only with a fraction of the work.
So how's it done?

Remember what I said about knowing the outcome of a horse race BEFORE the race begins?
I use an idiot-proof 'cheat-sheet' the night BEFORE the market opens for trading. It takes me under five minutes…
My strategy aims to win the race before it's even started. I'm taking profits as soon as the market opens the next morning, right when all the other day traders are just getting started!

No more getting up each day and staring at the computer screen for ages, no more frantically chasing stock prices. That was the complicated and difficult part of day trading, and now that I cheat at it, that part just got eliminated…!
And this little 'head start' trick doesn't just make day trading more successful and profitable; it makes it wide-open to absolute beginners to stock trading…

Beginners like YOU, perhaps…?
A virgin's guide to cheating…
With this clever little secret I've developed, the money-floodgates have opened for the people I teach it to…

Thanks to this lucrative loophole, day trading is no longer a 'closed shop', in my opinion. Whether you're a veteran trader or a 'stock market virgin', ANYBODY can do this, it's that easy when you're cheating like this.

I mean, if you knew what horse would win a race before the race had started, you wouldn't need to know a thing about horse racing, would you?

You could now average £219 a night, while you sleep, all from ten minutes set up. This isn't day trading as much as 'Night Trading', and it all happens while you're in bed.
So what's involved? Simple…

You just follow the idiot-proof instructions on this 1-2-3 step, single-page instruction card. I call it my 'cheat-sheet'.

Can you handle that? It takes around five minutes a day to go through the steps, all on your computer. Once I've walked you through everything and showed you how to set things up, ANYBODY will find this a walk in the park, I guarantee it…

GUARANTEED: Once you've set everything up, it only takes FIVE MINUTES A DAY!

Please don't be intimidated by the thought of day trading, because it's never been easier thanks to this cheating secret…!

Ever been impressed by a magician's trick, and wondered how he did it? But then you're shown what the secret is, and it suddenly seems so easy that you quickly realise you could do it yourself!

Well, I'm that magician, and I'm giving you the ultimate backstage pass as I explain the secret in easy steps that are especially designed for the absolute beginner…
Watch me do it on video, then join in…
In the comfort of your home, simply watch me demonstrate this and show you how to copy me. Then you can contact me for more handholding if you like, and I've even added some live training online to keep you constantly updated.

Additionally, you'll be able to tune into a LIVE Internet seminar each month so you can look over my shoulder as I use this system myself- this part alone is extremely valuable, and makes it all very lazy for you!

The DVD instruction, personal handholding, online demonstrations, Internet seminars, and the special 'cheat-sheet' are all part of a special package I've called, Pyjama Profits.

Now, I'm sure you've bought moneymaking or trading products before… and when it arrived your head span as half of WHSmith fell out of the box when you opened it, and you were left with no clue about where to begin!

Sound familiar?

Well, not this time. I've made everything super-easy for you. Here are the instructions you'll see when you open this box:

STEP 1:
Sit back and relax on your sofa, while you watch a few DVDs designed to take a 'stock market virgin', and transform them into an expert at any kind of trading, not just day trading.

You'll see a live recording of a closed-door even where I recently took a handful of 'stock market virgins' and turned them into overnight gurus.

Within a few hours of simple instruction, people who started off as total 'know-nothings' were laughing at stock-picks from so-called experts in the financial press. Just as a mere appetizer, you'll quickly see the truth behind all the lies out there, and you'll be able to beat 90% of professional investment funds. Building on that powerful platform, I then show you how to cheat at day trading; by getting in the night before the market opens...

STEP 2:
Go to the special website I give you, where I walk you through setting up your computer so it throws out possible stocks to day trade at the push of a single button.

After my little TV show, switch on your computer and get on the Internet. Then you'll simply copy me, screen by screen, as we get your computer set up the same way as mine. That's a one-time set up that only takes ten minutes. After that, all you have to do is push a single button on your computer for an instant shortlist of stocks to day trade…

STEP 3:
Contact me at ANY TIME, to ask ANY QUESTION, so we can both be sure you've done it all correctly.

In the highly unlikely event that you get stuck, I'm there for you as much as you like. I'll give you my private email address, and we'll make sure you're going in the right direction. And I don't mean this in a half-hearted way! I'm passionate about this subject, and I honestly enjoy talking about it, so ask away. You can also tune in to the monthly, live Internet seminar, and I welcome any questions beforehand…

STEP 4:
Take out your idiot proof, 1-2-3 step 'cheat-sheet', and do as it says like an obedient robot.

With your training and set up complete, brush your teeth and slip on your PJs as we get ready to cheat at day trading (by getting our trade in the night before the market opens)! Actually, any time between 7pm and 8:50pm is fine, but the closer to 8:50pm the better.

STEP 5:
Go to sleep!

Sweet dreams. Then the next day, get ready to take profits right away. It often takes under a minute! Then you get on with your day.

As I said, when you cheat at day trading, it all happens while you sleep.
Why 'in-and-out' is so good…
Stock market a bit stormy right now? It doesn't matter if it's stormy or sunny, because I'll show you how to make money from both up and down markets. You see, day traders aren't long term investors- our trades are 'in-and-out'- so we can simply go with the flow of whatever the market's doing on any given day.

So there's no need to worry. I'll teach you all this- it's surprisingly easy, even for a 'stock market virgin'. Just look over my shoulder as I walk you through everything…

Let me give you your first lesson for free here and now: you can make money when stocks go DOWN as well as when they go UP...

In fact, the profits are bigger and come much faster when stocks go DOWN, so it doesn't matter to us what the stock market is doing…

When you day trade my way, and especially when you cheat at day trading, it's a safer way to trade for all these reasons…
My 1-2-3 step, single card 'cheat-sheet' has been specially perfected over years to ensure you only make the best trades, when all the stars align for you, and putting the odds massively in your favour…

We're only aiming for small and consistent gains; we're not going 'all-in' for the big one. This isn't a casino, it's a moneymaking system, plain and simple…



And if you really want to cheat at this and be ultra-lazy, you can see what I'm personally doing on the live, Internet seminars each month…!
Now you can enjoy all the benefits of day trading, but without the high risks, without the stress, and without hard work. Take a look at my spread betting statements and judge the risk for yourself. See how much tax-free money I'm making with small bets…

Below is an example of how much money can be made with just a lousy five-quid per point bet… AND how I also make FAST and BIG money when a stock FALLS…
In that example above I made a nice £3,683 TAX-FREE from a stock falling when the market was going through a rough patch! You can make money both ways- when stocks go up and down.

And when you see gains like that, you can also see that I'm being very conservative when I talk about £219 a night…!
What would YOU do with an extra £3,683 TAX-FREE a month…?
So that was £3,683 TAX-FREE from ONE trade. If you only did ONE trade like that a month, you'd have an extra £3,683 TAX-FREE a month. That's more than most people earn for slaving away all day, every day! How would that change your life? Would that melt away all the pressure…?

Nice holidays when you wanted. Debt wiped out. Taking your spouse to fancy restaurants. Top of the line car. Helping out your kids or grandkids. FREEDOM…!

So would you like to come to this party…?
R.S.V.P. The Ultimate Pyjama Party…
This is your one-time invitation to get one of these limited edition Pyjama Profits sets, and it's an unusual kind of invitation that I guarantee you've never come across before…

I've seen lots of day trading systems being sold for £3,000 or higher, and those that do work don't have the same 'cheating' edge as this, plus they come with all the hassle, hard work, and higher risk. So I knew it wouldn't be unreasonable to charge you two or three grand for this…

But I had a better idea that would be a win-win for us both…

I'm going to make a lot more money if I make this easily affordable for you; instead of charging a big price for the system, I'll keep the price stupidly low and ask you for 10% of your profits instead (on a trust basis). BUT this only applies after you've made your first TAX-FREE £100,000.

And let me tell you what that stupidly low price is. I'm so confident that you'll make a consistent, tax-free income with my Pyjama Profits system, that I'm going to offer this to you at a price anyone can afford (that way I have more people giving me a cut of their profits). It's not £2,000, or £1,000… it's not even £500….

The cost of the whole system- DVD training, online set up tutorials, unlimited support from me, and the special 1-2-3 step 'cheat-sheet'- it's all just £297 (plus VAT)!

Look at this trade below, made with a paltry £5 bet, and I hope you'll realise how insignificant the cost of the kit is and how fast you could get your money back…

But I know this is still a leap of faith for you, so the Pyjama Profits system comes with a RISK-FREE guarantee that once again reflects my confidence in this making you steady money…
Satisfaction Guaranteed…
Let me rush you the special 'Pyjama Profits' package so that you may see the PROOF of this secret in action and learn how to use it. If you don't like what you see, you may send it back in ANY condition for ANY reason within 30 days for a FULL refund of every penny paid.
If you choose to keep the package, you'll also be admitted to the live, monthly Internet seminars so you can look over my shoulder, and you can cancel your admission to these at ANY time for ANY reason.
To Reserve A Copy of Pyjama Profits
Click Here
Or Call My Publishers Office On
01709 361819
So why not give this a test-drive? Do you have anything better to do tonight…?
What are YOUR plans for tonight…?
When your head hits the pillow each night, do you sleep soundly in the knowledge that you're getting what you deserve out of life…?

Life is supposed to be an adventure.

You really do have a choice to make between the monotonous, grinding, daily struggle and freedom. Each night you can either go to bed praying for the weekend to arrive, just like you did in your school years… or you can do something different in the quest for a different life.

Tonight, instead of slumping your head against the pillow in bitter frustration, you could snuggle your head into the pillow like a kid on Christmas Eve, like someone who's excited about life… like someone with a pulse.

But this will likely be the only time you receive this invitation, and there truly are limited numbers of places available. Here's why…
Not everyone can come…
I'm sure you've heard a lot of hype before about "limited places available", but here's why, in this situation, places truly are limited to only 3% of people invited:

I wish I could clone myself, but I can't. The simple fact that I'm giving one-on-one support to people means I have to put a limit on numbers. There are only so many hours in the day that I'll set aside for this because, as you can see, I like an easy life. And I don't want to short-change those people who want my time, so that's also why there's a very short guest list for this profit party…
Anyone who gets this invitation may apply, BUT only 5% of the people invited will be allowed a place.

Once just 5% of the people who received this invitation have reserved their place, the doors will close, make no mistake. But if you move NOW, there should be no problem getting on board…
Holding your hand all the way…
£219 tax-free a night, while you sleep, even if you were a total beginner at any kind of trading. That's the power of cheating, and cheating is why now even 'stock market virgins' can do it…

If you can retire on £219 tax-free a night, then retirement could be just days away.

This is a pyjama party like none other. To apply, simply Click Here, and I'll rush you your Pyjama Profits system immediately.

I know you've tried things before that didn't work- I tried a lot of things before I found 'the one'- but your life is irreplaceable and short. Don't give up digging that tunnel to a better life. You can bet small or big. The profits are tax-free. This package offers a risk-free inspection. What have you got to lose…?

Sweet dreams,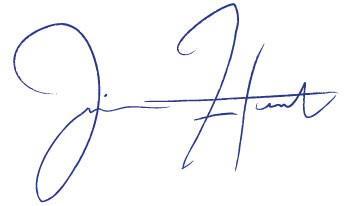 Jim Hunt.

Personal Email: RaiderHelp@Gmail.com

P.S. Don't worry if you're a total novice- a 'stock market virgin'- or if you've never been able to squeeze a reliable income out of trading, because now you can legally CHEAT at day trading while you sleep. If your current income needs spicing up, then do something about it…

P.P.S. Can you follow an idiot-proof, single page, 1-2-3 step, 'cheat-sheet' before you go to bed each night? If so, you could wake up to an average of £219 each morning. And you'll have unlimited handholding from me personally to walk you through it. By all means take a look at some video of what my students think of me, and see for yourself that I'm the 'real deal', at this website: www.VTApublications.com/TGPfeedback.
Plus, you can see an example trade in action at www.VTApublications.com/ppdemo. Just don't worry about everything going on in the video because I walk you through it all, assuming you're a total novice.
To Reserve A Copy of Pyjama Profits
Click Here
Or Call My Publishers Office On
01709 361819
_________________________________________________________________________

Statement of Intent:

By ordering this system I am confirming that this is not in any official capacity, the definition of which includes, but is not limited to an investment advisor, a member of the press, or a government agent.

Confidentiality Agreement:

I hereby undertake and confirm the following: To treat as confidential, and not to make use of, sell, transfer or divulge in any way to any other person, Firm or Company, any and all matters, projects, ideas, business contacts, technology including source code, trade secrets or any other business or client information, which I have been personally involved in, or become known to me during my association or any of its subsidiaries or foreign companies. That I shall keep as confidential all matters entrusted to me, except as ordered to do so by a court of competent jurisdiction. That all intellectual rights to all and any such matters, projects, ideas, technology, business contacts, belongs to, and remains solely the property of Streetwise Publications Ltd and associated companies and individuals. That I will not have not made copies of, or recorded in any way, data or information relating to the information I receive at this event or by any recording of it. That this agreement shall endure forever.

By ordering this system I confirm that I have read and understood this agreement and will not disclose The Pyjama Profits to anyone.

Legal Notice:

Although our employees may answer your general customer service questions, they are not licensed under securities laws to address your particular investment situation. No communication at this seminar by anyone or by our employees or Streetwise Publications to you should be deemed as personalised financial advice. Always consult a registered investment advisor when it comes to investment planning. Any investments should be made only after consulting with your investment advisor and only after reviewing the prospectus or financial statements of the company in question. The presenter is relaying information on public record to a group of individuals in a generic style, much as an author of a book would address his readers. The presenter is not specifically recommending you use any systems or stocks mentioned. Any stocks mentioned are purely for demonstration purposes, and are just historical examples on public record. Trading and investing in financial markets has large potential rewards. However, there is also a substantial risk of loss associated with trading. Losses can occur. You are solely responsible for any losses as a result of trading. Results depicted are unique to the user. Your personal results may vary. You could make more money than the examples used, less money, or even lose money. No system or methodology can guarantee profits. No representation or implication is being made that using the information in this seminar will guarantee profits or ensure no losses- anything can happen, including misuse of the system by the user. You are being shown information that is a matter of public record, and what you do with that information is your concern, acting on your own free will.

By ordering this system I confirm I have read and understood this disclaimer.
________________________________________________________
Streetwise Publications Ltd
Eden House, Genesis Park, Sheffield Rd, Rotherham, S60 1DX.
Tel: 01709 820033 | Fax: 01709 360611 | E-mail: admin@streetwisepublications.co.uk
Website: www.streetwisepublications.co.uk | Product List: www.streetwisenews.com/productlist
Streetwise Publications Ltd is a Registered Trade Mark.

Company Registration No. 3041452. Registered in England and Wales.
Vat Reg No. 646 7893 79